Welcome to the OJEU | The Official Journal of the European Union
Welcome to the OJEU - Established in 1994, we are the number 1 source for all your public procurement needs;
This site is the home for all high value public sector contracts throughout UK and Europe. In addition we also source all low value tenders through the UK and Ireland.
OJEU Notices, Tender Alerts, Professional Support, Low Value Tenders, FREE insight, Personal Account Manager.
What we can do for you
We provide personalized tender alert services that assist businesses around the world. With an outstanding reputation for going the extra mile to meet the needs of our client\s we provide full access to all tenders with no hidden fees. We continue to aspire with a single purpose. We aim to provide cost-effective and straightforward access to public sector contracts. If you are searching for public contracts, we shall be delighted to assist by distributing selected OJEU notices to you and/or your colleagues each week. More information about our company can be found here.
Worried about Brexit?
Please read our article on Brexit and how it will have no effect on the tenders we source.
NEW (2020) You may now use our website to log in to your account to download both current and past reports.
How can public sector contracts benefit you?
Each year the public sector spends a huge amount of money and is always looking for new suppliers. However small your business, there are always opportunities to enter this market. Even if you are already supplying one part of the public sector, it is worth looking for opportunities in other areas.
Public-sector organizations are good customers. They have to be fair, honest and professional in the way they choose suppliers and in any dealings with them. Most are also long-standing, stable customers, and have to pay promptly and in line with agreed contract terms. Public-sector organizations have to pay accounts within 30 days (or any other agreed credit period) of receiving a valid bill or invoice.
You may also find that trading successfully with the public sector can give added credibility with private-sector customers.
Why choose our reporting services?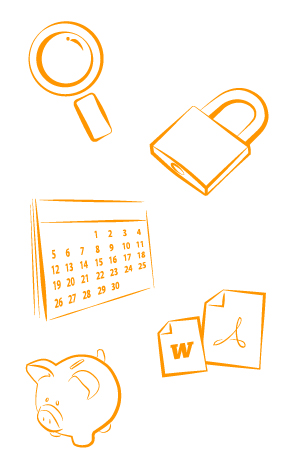 Professional Support
Avoid common mistakes and pitfalls associated with standard web based services. Let us do the hard work for you. Our history has shown only 1 in 50 subscribers are fully capable of designing and maintaining search criteria on their own; read more..
Value for Money
Our low weekly subscription rate is just £9 (around a third of the cost of our competitors).
Non OJEU Notices
We not only deliver OJEU notices but source additional contracts not found in the OJEU. Our services grants access to all major publishers across the UK and Ireland. Combining these into a single point of access offers you a simple and efficient one-stop solution; read more..
Freedom of Choice & Personalized Content Delivery
We will work with you to deliver content that meets your requirements. You may choose the when and how content is delivered; read more..
Custom Designs
If you do not like our standard reports we will be happy to create one to fit your preferences. Our purpose built software allows us to customised layouts and export data into any digital format; read more..
Get Better Results
Our reporting tools let us fine tune your search criteria and pick up tenders that most on-line based providers would not normally detect. At its core is a unique search engine specifically to overcome the limitations of off the shelf solutions; read more..
Privacy
Subscribers benefit from our long established knowledge of the public procurement market and a completely confidential service.
Access to Historical Data
Prior year OJEU Notices are available should you need research material on a particular contracting authority; contact us..
What next?
Sign up now to receive your customised reports for the UK and/or elsewhere in the EU. We also report on the procurement of EC Institutions.
All content is copyright (c) htps://www.ojeu.com January 2020 OJEU Finder Ltd, for more information see our Terms & Conditions, Sitemap